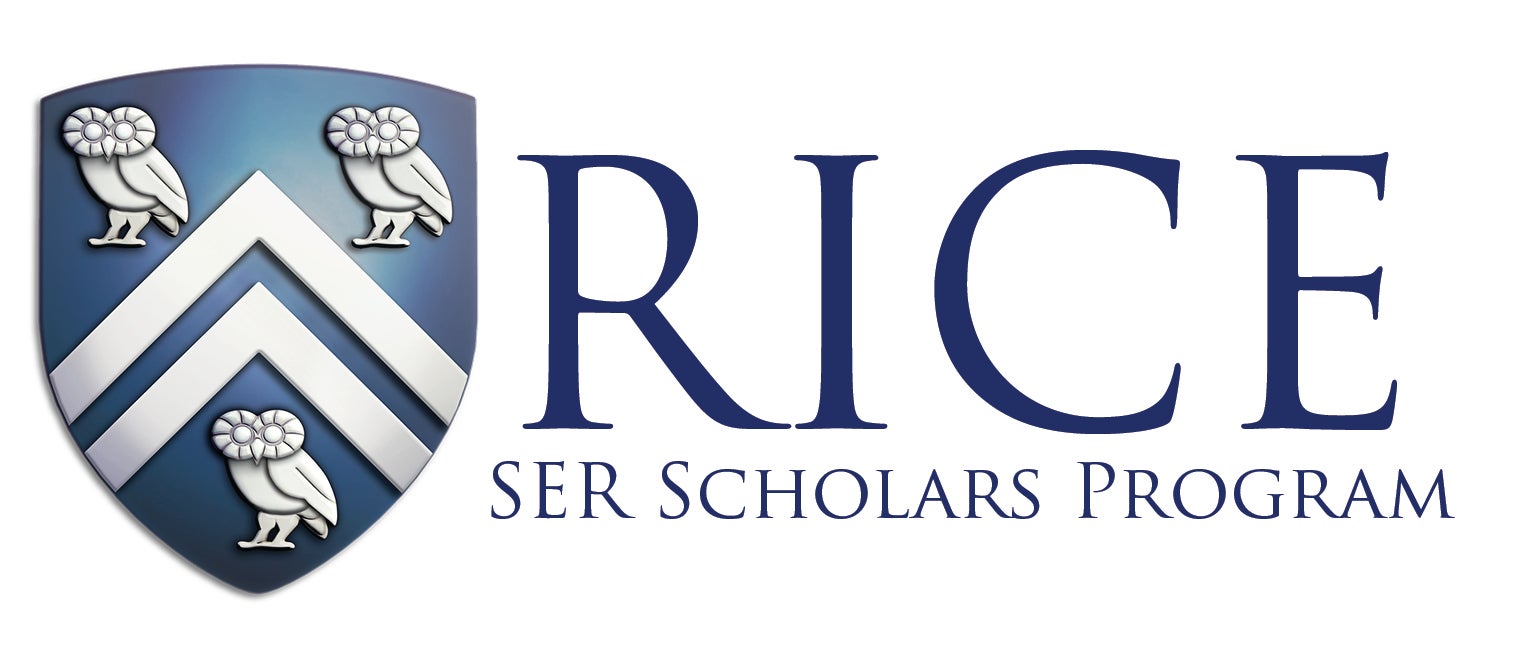 The Sustaining Excellence in Research (SER) Scholars program's goal is to introduce Rice undergraduate students to academic inquiry early in their college careers through research internships that engage individuals across a diverse range of scholarly communities.
SER Scholars participate in paid research experiences with faculty mentors across both disciplinary and institutional boundaries.
About the SER (SER) Scholars Program
The SER Scholars program is a paid undergraduate research opportunity open to first and second year students in the Humanities, Natural Sciences, Social Sciences, Business, and Engineering. Students are are admitted to the program based on a constellation of factors relevant to an individual's preparation for course work at Rice.
Launched in 2014 with funding from the Howard Hughes Medical Institute, the SER Scholars program has been sustained through the continuous generosity of the Bishnoi endowment. We are forever grateful to Sandra Bishnoi (1973-2018), SER's founding director, for her leadership and contributions. Learn more about her leadership, impact, and legacy. In Dr. Bishnoi's honor, SER Scholars in Science, Technology, Engineering, and Math (STEM) disciplines are named Bishnoi SER Scholars.
Applications consists of:
Biographical and academic information
Personal statement explaining how the components of and participation in the SER Scholars program could help an individual pursue research at Rice
Reference
*NOTE: SER admissions is ONLY open to first and second-year undergraduate students who have completed (or are currently enrolled in) UNIV 201 - Research Readiness.
Fall applications are due October 30, 2023 for currently enrolled UNIV 201 students. An additional round of applications will open for spring. Students wanting to participate in the SER Scholars program should register for UNIV 201: Research Readiness prior to their intended application cycle.
Review of applications will begin once all materials have been recevied. Preference will be given to students from under-resourced backgrounds and first-time researchers.
Contact Danny Gibboney at dg115@rice.edu with any questions.