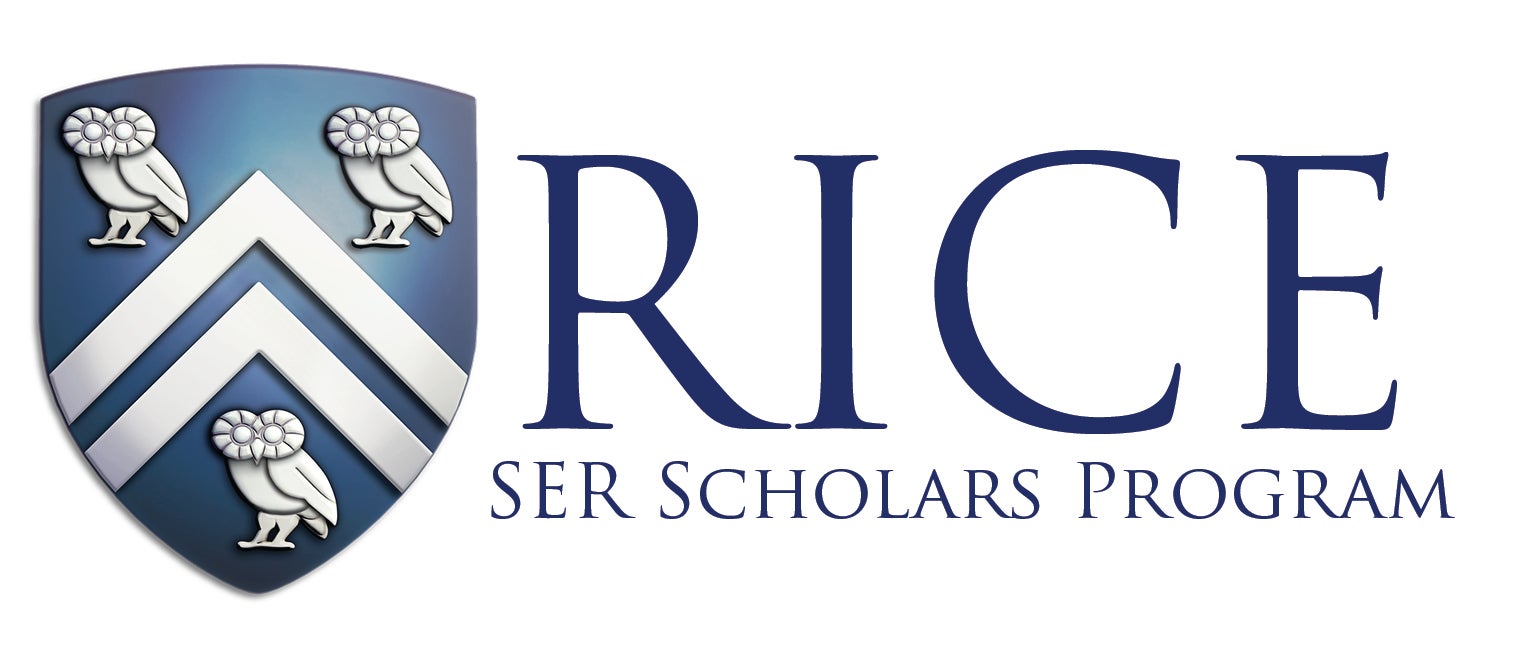 The goal of the Sustaining Excellence in Research Scholars program is to introduce students to the world of research early in their career by matching them with research internships and engaging the students in a diverse community of scholars.
About the SER Scholars Program
Sustaining Excellence in Research (SER) Scholars are freshmen & sophomore students in the Engineering, Humanities, Natural Sciences, Social Sciences and Business disciplines who are invited to participate in the SER Scholars Program, based on a constellation of factors relevant to the student's academic preparation for course work at Rice. Students receive financial compensation for research.
Rice University launched the Sustaining Excellence in Research (SER) Scholars Program in 2014 with funding from the Howard Hughes Medical Institute. We will be forever grateful for the leadership and contributions of Sandra Whaley Bishnoi (1973-2018), the founding director of the SER Scholars Program. Learn more about her leadership, impact, and legacy. SER Scholars in the Science, Technology, Engineering, and Math (STEM) disciplines are named Bishnoi SER Scholars in her honor.
Application
The application consists of:
Completion of UNIV 201: Research Readiness course
Biographical and academic information
A one page statement explaining how the components of the SER Scholars program (research placement and a community of scholars) could help you overcome any perceived challenges in pursuing a STEM major at Rice (max 500 words)
Name, email address and phone number of a reference (from an high school teacher, instructor, Master, RA, employer, current Rice faculty)
Recent photo
The application for fall will be due in October. An additional round of applications will open for spring. Students wanting to apply for SER Scholars should register for UNIV 201: Research Readiness before their application cycle.
Contact Jay Bethea at jb112@rice.edu for any questions.
Once we have received all of your materials, we will review your application. Preference will be given to students from under-resourced backgrounds and those with less than 12 hours of STEM AP credit.