The Outstanding Undergraduate Research Mentor Award honors individuals who demonstrate exemplary mentorship to Rice undergraduate students in research, design and creative works projects. The Office of Undergraduate Research and Inquiry accepted nominations from current Rice students, receiving over 80 nomination forms. Students were asked to share how their mentor impacted them through their research experience sharing examples of their mentor's strengths in supervision, project support, career and professional development, and inclusive mentoring practices.
The recipients of this year's mentoring award are: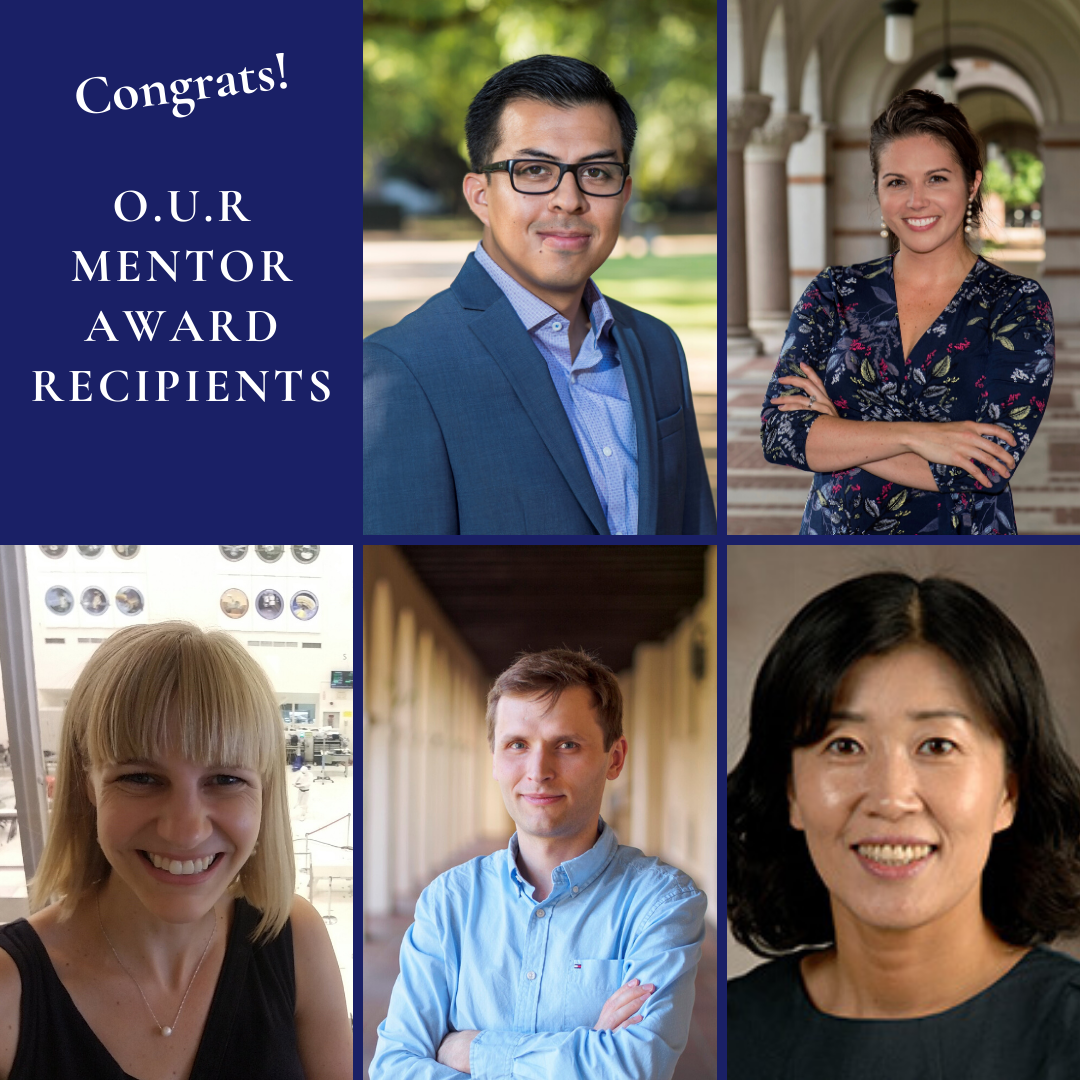 Dr. Victor Garcia-Lopez, Postdoctoral Research Associate in Chemistry

Dr. Angie LeRoy, Postdoctoral Research Fellow in Psychological Sciences

Dr. Kirsten Siebach, Assistant Professor in Earth, Environmental and Planetary Sciences

Dr. Jerzy Szablowski, Assistant Professor in Bioengineering

Dr. Ji Young Yoo, Assistant Professor, Vivian L. Smith Department Of Neurosurgery, UTHealth Medical School
The Office of Undergraduate Research & Inquiry would like to congratulate and thank all of the nominated mentors for this year's award- you make excellence in undergraduate research at Rice possible!